a living classroom, a Leotc Provider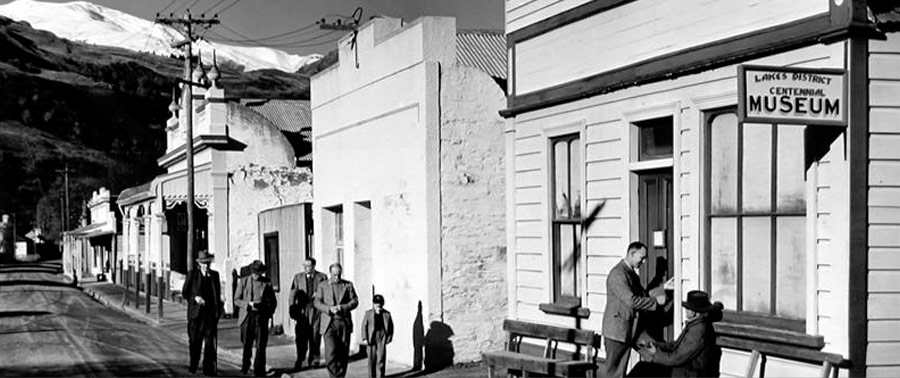 Students Discover

You can find pre-visit resources to enrich the experience of your students on their visit....learn more

---

COMING UP ...


WORLD WAR ONE AND IT'S EFFECTS ON THE WAKATIPU

25th October 2014 - 15th February 2015

From the 25th of October the Lakes District Museum & Gallery will be hosting its own WWI centenary exhibition.

WWI and the Wakatipu is an exhibition about Wakatipu people in the First World War. All aspects of war are considered. From soldiers who eagerly enlisted, to conscription hearings and shirkers hiding in isolated Wakatipu bush. From our nurses who risked their safety to ensure the health of others to those who knitted, baked and raised funds to support their boys and girls overseas.

The exhibition as well at the accompanying LEOTC programmes will take place periodically throughout the centenary years.

Teacher Information

For all the information you require to book a hassle-free visit with highly experienced educators who bring out the best in your students!.. learn more

---

25th October 2014 - 15th February 2015

Contact the Museum today to help your students learn about WWI!

Visual History

What did the early Wakatipu look like for those intrepid miners? What were the living conditions like in the mid-1800s? To see a range of images illustrating life in the mid to late 1800s...learn more

---

WWI and the Wakatipu LEOTC Programmes


25th October 2014 - 15th February 2015


Interactive viewing of the exhibition accompanied by a WWI historic walk of Arrowtown are available to students year 4 - 13, with appropriate timing and content planned for different year levels. Year 1 - 3 students have a programme which focuses on an interactive viewing of the exhibition as well as viewing artefacts related to WWI.

All programmes focus on themes of community and how people respond to community challenges, causes and effects of war and how it shaped the lives of Wakatipu people today and during the war. All programmes have links to the Social Sciences strand of the New Zealand curriculum.