Latest News Blog
Friday, 11th September 2015
---
Darfield's dedication to archives!
Tuesday, 20th March 2012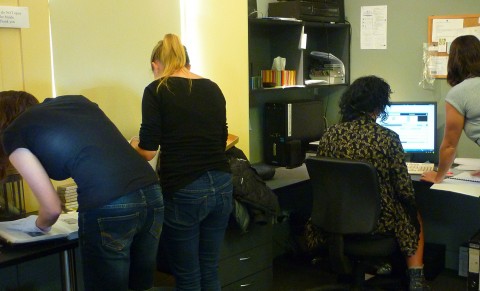 Any space is good...
For the last two days Darfield Year 13 History students immersed themselves in the Lakes District Museum's archives finding information for AS 3.1 & 3.2.
Students had a wide range of focusing questions from women, to the Chinese, to the impact immigrants had on the economy. Students learnt the legacy of some of the prominent business people such as Bendix Hallenstein (founder of clothing company Hallensteins).
One of the bonuses of a two day visit is that students were not so rushed and they managed to explore some of Arrowtown's historic sites such as the Miners' cottages and Chinese village.
We hope you have lots of valuable information Darfield and please let us know how you found your visit!
By: Hands on History @ 16:02:16 -
---
Comments (6)