Latest News Blog
June 2015
---
Monday, 22nd June 2015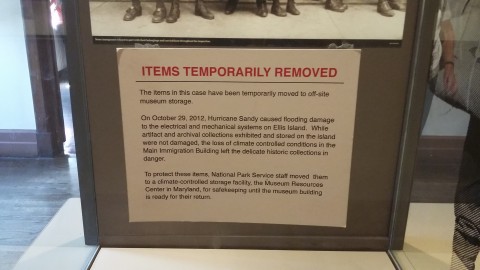 Sign in the Ellis Island Immigration Museum.
I've just returned from overseas where (whilst relaxing in the sun) I visited lots of museums. I was lucky enough to talk to a few Education Officers too. I visited multiple museums in New York City, London and Lisbon. It was really interesting to see DINOSAURS, vikings, and castles. It's easy to forget how young New Zealand is! I thought I'd share some pictures with the blog!
While at the American Museum of Natural History their educator told me they have a team of over 200 staff, limitless funding and a target of 500,000 students per year. That would be like every 8th New Zealander coming into the museum! Wow!
By: Anneliese Stephens @ 10:59:58 -