Latest News Blog
October 2014
---
Thursday, 30th October 2014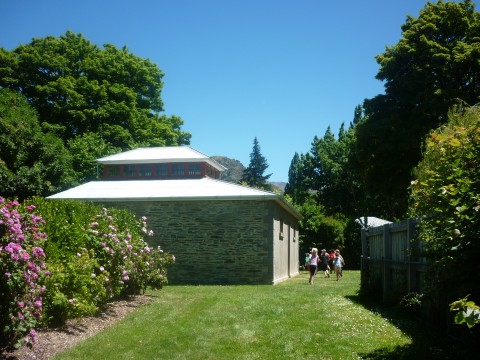 The Old Gaol is always a favourite place to visit on the historic walk
We had a blast with St Mary's from Gore on Thursday 30th October. But poor old Miss Grey had her work cut out for her!
The students booked in for our 1800's school room experience, historic walk of Arrowtown, and gold panning at the Arrow River. The 1880's school room was very different from anything the students had experienced, and they couldn't stop themselves from giggling at grumpy Miss Grey! The historic walk of Arrowtown helped students to understand the difficult living condition these early settlers experienced, and the day finished on a high with gold panning.
It was an information overload for just a few hours at the museum, but all of the students did a great job!
Thanks for visiting St Mary's, let us know what you enjoyed about your visit to the museum by commenting below!
By: Amy Taylor @ 16:33:01 -
---
Thursday, 30th October 2014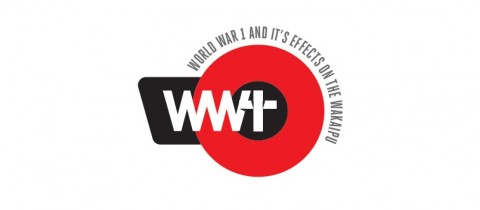 NSC visited our new exhibition commemorating the WWI centenary.
These year 7 - 10 students were considering studying history at a senior level at their school, so our exhibition was the perfect platform for the students to see how exciting history could be!
Their visit included an interactive viewing of the exhibition, students went through the enlistment process to figure out if the met the minimum height and maximum weight requirements for WWI, this was then followed by discussing different aspects of WWI and its effects on a small community.
The visit finished with a historic walk of Arrowtown, where we visited heritage sites around Arrowtown associated with WWI, and followed up on stories from the exhibition.
Thanks for visiting NSC! Comment below and let us know what you enjoyed about our new exhibition!
Click through the photo gallery of this blog post, to see some of the artefacts the students got to view in the exhibition.
By: Amy Taylor @ 14:59:40 -
---
Wednesday, 29th October 2014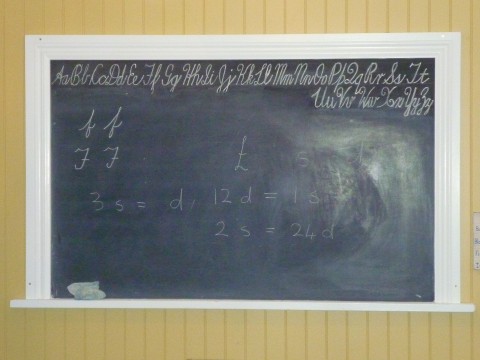 The chalk board used in Miss Gray's classroom
Tisbury School traveled all the way to Arrowtown to visit the Lakes District Museum.
These were the activities the students experienced at the museum:
1800's school room experience with Miss Grey - to help identify how teaching/education has changed over time
A museum visit which focused on the living conditions of the early miners which included some creative writing - to understand some of the history that surrounds Central Otago
Gold panning at the Arrow River - to develop some understanding of how gold was found and the way this has reflected on the future
We all had a fantastic day together and we hope you come back soon!
Comment below about what you most enjoyed and some of the exciting new things you learned during you visit!
By: Amy Taylor @ 15:46:38 -
---
Friday, 17th October 2014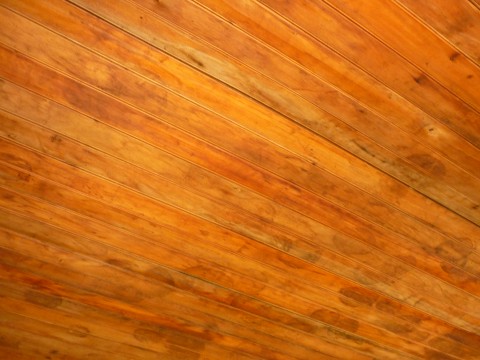 During the Historic Walk students would have seen the ball marks on the Mary Mackillop Cottage ceiling!
97 students from The Terrace School in Alexandra visited yesterday! Phew!
It was a very busy day which would not have been successful without the help of the parents and teachers who joined in with our LEOTC programme. Thank you so much to everyone who came along, it was a lot of fun and we hope you can come back and visit again soon.
These year 3 and 4 students visited the museum to learn how to:
describe ways people can record features of gold mining history
recognise changes to the landscape directly/indirectly made by mining
identify challenges face by gold miners
identify groups of people who came because of the gold
These goals, which had links to the Social Sciences strands (Place and Environment; Time, Continuity and Change) of the New Zealand Curriculum, were achieved through these activities:
A museum visit which included handling artefacts
A scary lesson with an 1800's school teacher called Miss Grey
A historic walk of Arrowtown
Gold panning at the Arrow River
Thanks for visiting Terrace School! Comment about your visit below, and let us know what you enjoyed from your visit!
By: Amy Taylor @ 14:59:17 -
---
Wednesday, 15th October 2014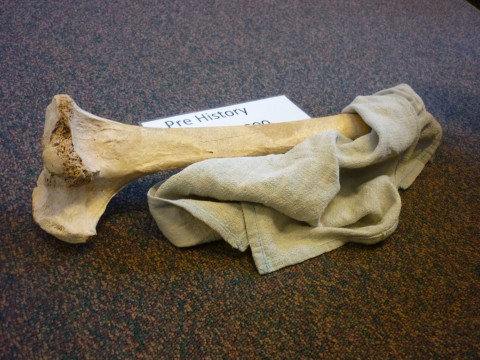 The moa bone students got to handle during their museum visit.
We had a great start to term 4 yesterday with Palmerston Primary school visiting us for a full day!
We were kept busy all day with a scary lesson with Miss Gray, a historic walk of Arrowtown, a museum visit, a tour of the Chinese settlement, and gold panning! The students really enjoyed hearing the local ghost stories I had up my sleeve - everyone wanted to try find Mary Tobin's portrait! They also really enjoyed learning about the living conditions during the gold rush.
What was your favourite part about visiting the museum?
Do you think life over 100 years ago was difficult or easy? Why?
Answer my questions and comment about your visit below!
Thanks for visiting Palmerston!
By: Amy Taylor @ 11:51:54 -
---
Friday, 10th October 2014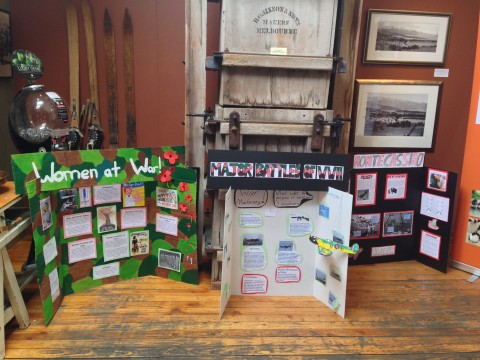 For one week, we will have a special exhibition of some high quality work achieved by Remarkables Primary School students.
These students visited us earlier this year as part of a collaborative inquiry project, with an LEOTC programme focussing on War Heroes. After being inspired by our programme, students then researched and designed project display boards which focused on different war-related topics. A sample of these have been put on display in the foyer of our museum. Make sure you stop by for a visit!
If you are interested in learning more about War, the museum will be hosting its own exhibition to commemorate the WWI centenary. WWI and the Wakatipu will be open to the public from the 25th October 2014 until the 15th February 2015. Accompanying LEOTC programmes for students years 1 - 13 will be made available.All programmes will focus on themes of community and how people respond to community challenges, causes and effects of war and how it has shaped the lives of Wakatipu people today and during the war. All programmes have links to the social sciences strand of the New Zealand curriculum.
Contact the Lakes District Museum & Gallery today to learn more about these programmes!
email: [email protected]
Ph: 03 442 0317
By: Amy Taylor @ 15:47:19 -