Latest News Blog
Friday, 11th September 2015
---
St Mary's from Gore Delve into History!
Thursday, 30th October 2014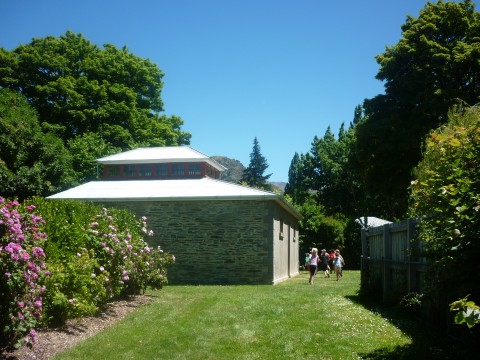 The Old Gaol is always a favourite place to visit on the historic walk
We had a blast with St Mary's from Gore on Thursday 30th October. But poor old Miss Grey had her work cut out for her!
The students booked in for our 1800's school room experience, historic walk of Arrowtown, and gold panning at the Arrow River. The 1880's school room was very different from anything the students had experienced, and they couldn't stop themselves from giggling at grumpy Miss Grey! The historic walk of Arrowtown helped students to understand the difficult living condition these early settlers experienced, and the day finished on a high with gold panning.
It was an information overload for just a few hours at the museum, but all of the students did a great job!
Thanks for visiting St Mary's, let us know what you enjoyed about your visit to the museum by commenting below!
By: Amy Taylor @ 16:33:01 -