Latest News Blog
April 2012
---
Monday, 30th April 2012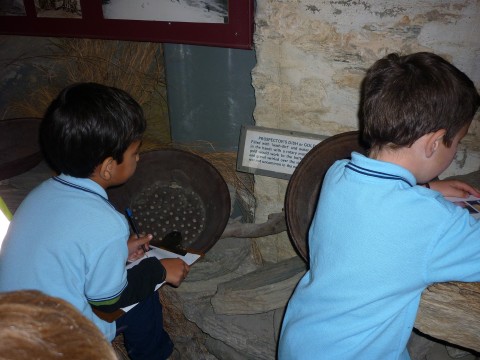 Detectives hard at work!
Today, saw the first of three visits by Queenstown Primary School's Junior classes - New Entrant to Year 2! Students spend the day discovering all about GOLD!
They managed to cope with the cool start and were all wrapped up warm for the street walk...exploring modern day Buckingham Street and imagining what it might have been like when miners lived here!
They were fantastic at the treasure hunt for clues about gold in the museum and excellent miners in the COLD Arrow River!!
We hope you had a good time...we certainly enjoyed having you here and hope to hear about your visit on this blog!
By: Hands on History @ 16:46:39 -
---
Tuesday, 24th April 2012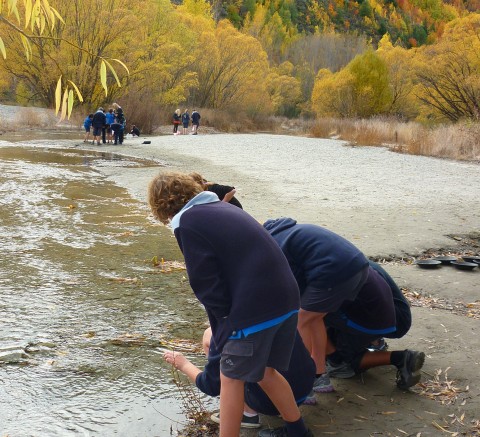 Sun shines on students!
Today saw this first students tackle the Lakes District Museum's GOLD 150 programme! The first of two groups of Year 7 & 8 students from Queenstown Primary completed a series of activities all centred around the life of a miner in the 1860s. The second group of classes will visit on Friday.
Students had to 'shop like a miner' down Buckingham Street, work out the different types of gold, how it can be mined and then experience first hand daily chores a miner would have undertook.
Queenstown Primary we hope learnt some new information and have a new appreciation for a miner's life! Post us a message about your visit!
By: Hands on History @ 14:16:37 -
---
Wednesday, 4th April 2012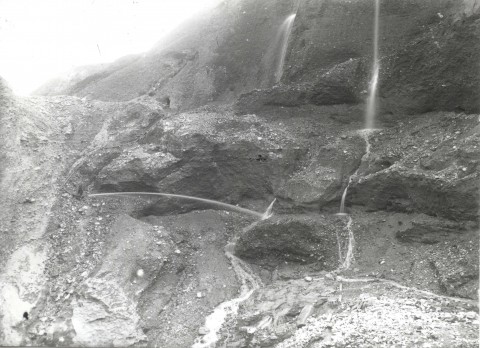 Impact of the sluice....
Wanganui High today heard a presentation about the human impact on the Lakes District and Central Otago area over time.
On a field trip south as part of their NCEA Level Two geography course they learnt about the significant impact by humans on the area. This included forest burning by early Maori hunting for Moa, mining machinery such as sluice guns and dredges carving out large areas of hillsides and rivers to the impact of of tourism.
Hopefully you learnt something and possibly even found some gold in the river! Post us a blog about it.
By: Hands on History @ 15:52:08 -
---
Wednesday, 4th April 2012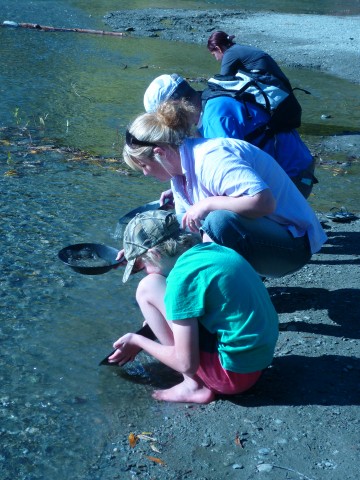 What can you see??
Yesterday saw Dipton School spend a day at the Lakes District Museum exploring life of the early miners. Students completed a series of activities over the day including a timeline of artefacts and an historic walk with Wendy before breaking (literally!) for lunch and then facing Miss Gray, panning for gold and visiting the Chinese settlement in the afternoon.
Student managed to survive Miss Gray and the dreaded cane! Before venturing out to explore the Chinese huts hearing stories of how these men lived. They also spent at least an hour panning for gold with most students coming away a little richer!
We hope you enjoyed your time here Dipton and look forward to hearing about it on this blog!
By: Hands on History @ 09:23:51 -
---
Tuesday, 3rd April 2012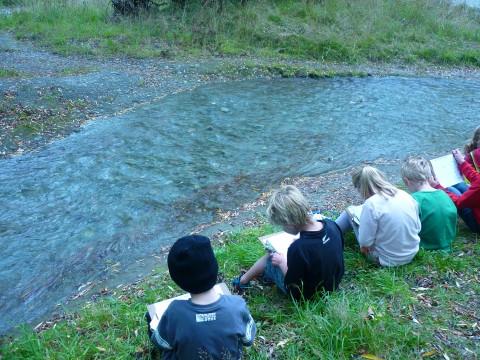 Field sketch skills!
Arrowtown Primary School's Year 3 & 4 students have spent the last few days at the Lakes District Museum on a 'water' unit. This unit was tailor made to fit with the Year 3/4 curriculum. Students explored the history of water in the area learning about water wheels, the Bullendale hydro electric power station, ice skating, the Shotover Jet and much, much more!!
Outside they completed three hands on acitvities - washing clothes in 1800s style with a wash board and icy river water; looking at what happens on a river bend and testing this with 'pooh sticks'; and finally purifying water with a handmade water filter!!
We hope you learnt lots Arrowtown and look forward to you coming back soon...let us know how what you thought on this blog!
By: Hands on History @ 16:25:46 -