Latest News Blog
July 2013
---
Wednesday, 31st July 2013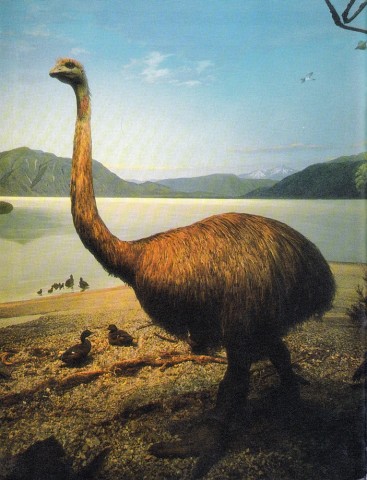 I read a funny article today about a woman in Masterton thinking she had found a baby Moa!
The dog control officer called to the scene, discovered it was actually an Emu which had been imported to NZ for farming purposes.
Unfortunately Moa became extinct in the late 1600's. Before the Moa died out, they were a major food source for the Maori and hunting trips were made to the South Island and this area to catch Moa for dinner! We have our own display at the Museum about Moa with some very old Moa bones.
Read more about the baby Moa discovery here or visit our website for more facts about Moa.
Comment below about what you think Moa would've tasted like!
By: Amy Taylor @ 10:00:42 -
---
Wednesday, 10th July 2013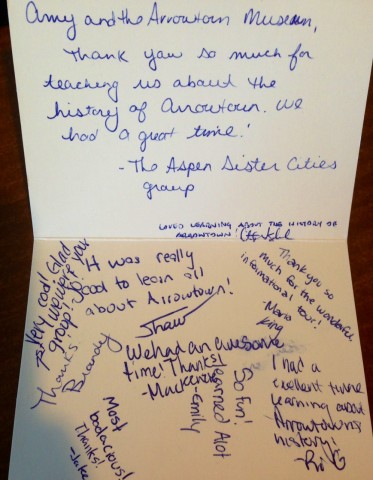 Our Aspen visitors sent us a thank you card
I was very excited to receive a thank you card from a school group who visited last week!
They really enjoyed the Historic Walk around Arrowtown, and their short Museum tour. We absolutely love hearing from all the students who visit us, so make sure you comment on our blog if you haven't yet! If you send us thank you cards, we may even take a photo and post them up - just like we have with this school.
Looking forward to hearing more from you all.
By: Amy Taylor @ 10:52:11 -
---
Tuesday, 9th July 2013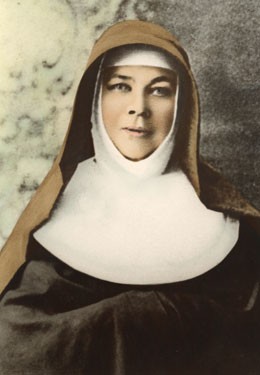 Mary MacKillop
What a busy day we have had.
We got a mention in the local newspaper and we had St Joseph's come to visit!
This new entrants class was very brave, as they faced Miss Gray first thing in the morning! This was followed by a session in the Museum and then a lesson with Sister Mary MacKillop. Student's at St Josephs' are celebrating 130 years since St Joseph's school was started by the Dominican Sisters, so learning about what school was like in the 1800's is very important to them.
I hope everyone enjoyed their visit - comment below about your favorite experience at the Lakes District Museum & Gallery.
By: Amy Taylor @ 14:07:56 -
---
Tuesday, 9th July 2013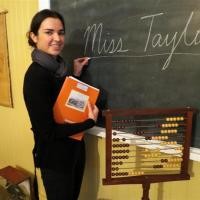 A photo taken by James Beech - the local journalist
Read about us online or buy the local Queenstown Times section from the Otago Daily Times!
Very exciting that we got mentioned in the paper!!
A big thank you to James Beech, for giving us a write up.
By: Amy Taylor @ 09:21:55 -
---
Friday, 5th July 2013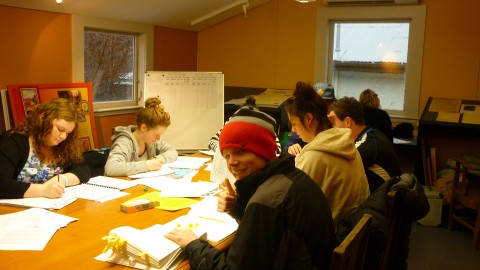 Keeping warm inside our conference room
Year 13 History students from South Otago High School visited us today.
They used our Archives and Museum to help them research living conditions, Chinese settlers, economic activity, gold mining methods, and much more!
We have such a variety of primary and secondary sources here, that the students were pretty pleased to think they could complete most of their research in just one day!
Good luck with your assignments everyone!
By: Amy Taylor @ 12:33:31 -
---
Thursday, 4th July 2013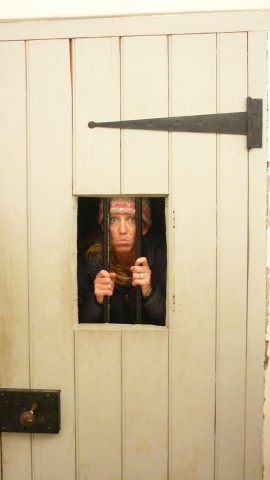 In Arrowtown we lock up our teachers!
Some Aspen students got more than they bargained for, when I locked them up in the old gaol!
Coming all the way from America, these students were part of a sister school exchange with Wakatipu High School.
I gave our visitors a taste of Arrowtown History with a short tour of the Museum, and some of the buildings in Arrowtown including the Old Gaol!
Then our visitors finished their trip to Arrowtown by getting a taste of some yummy snacks at the Provisions of Arrowtown Cafe... YUM!!
I hope our Aspen visitors enjoyed their time here in New Zealand and in Arrowtown.
By: Amy Taylor @ 14:17:06 -
---
Wednesday, 3rd July 2013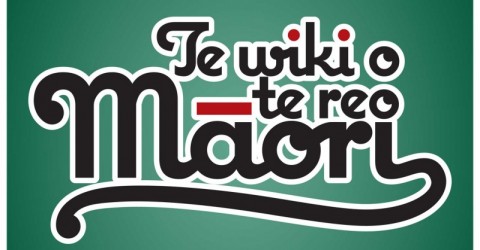 We are right in the middle of Māori Language Week!
As a challenge: Try use as much Māori as possible for the rest of the week! Try and see if you know more than your friends!
Here are some phrases you can say with your friends and family:
Kei te pēhea koe i tēnei rā?
How are you today?
By: Amy Taylor @ 10:12:45 -
---
Monday, 1st July 2013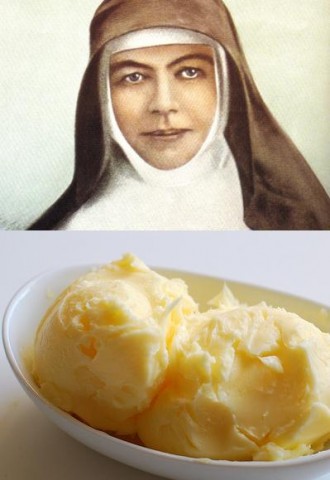 I have been thinking about Saints and Butter... a very unusual combination, unless you're visiting the Lakes District Museum & Gallery!

A school is coming to visit next week and I am very excited because we are planning a learning experience which is "Mary MacKillop's School Room"!
For those of you who don't know about Mary MacKillop - she was a Nun who came to Arrowtown in 1897 to teach at the Catholic Church School, and was canonized in 2010 by Pope Benedict XVI. That means she is now a Saint!! A Saint came to Arrowtown!
People today can still visit the cottage Mary MacKillop stayed in, which is right beside the Catholic Church in Arrowtown
I have also been thinking about butter. Winter always makes me think of food! Luckily, we have a learning experience here at the Museum, where you get to make butter (and eat it!) just like people in Arrowtown did in the late 1800's. It is a pretty cool activity as it has Nature of Science and Social Sciences links, but you don't even realise you are learning because it is so hands on!
Comment below if you have ever thought up an odd combination like I have today, and let me know what it was!
By: Amy Taylor @ 14:15:35 -