Latest News Blog
Friday, 11th September 2015
---
St Joseph's Learn about Life in the 1800's
Tuesday, 9th July 2013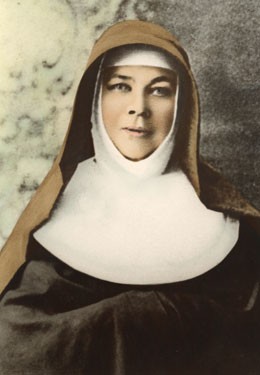 Mary MacKillop
What a busy day we have had.
We got a mention in the local newspaper and we had St Joseph's come to visit!
This new entrants class was very brave, as they faced Miss Gray first thing in the morning! This was followed by a session in the Museum and then a lesson with Sister Mary MacKillop. Student's at St Josephs' are celebrating 130 years since St Joseph's school was started by the Dominican Sisters, so learning about what school was like in the 1800's is very important to them.
I hope everyone enjoyed their visit - comment below about your favorite experience at the Lakes District Museum & Gallery.
By: Amy Taylor @ 14:07:56 -