Latest News Blog
Friday, 11th September 2015
---
South Otago High School Search Our Archives
Friday, 5th July 2013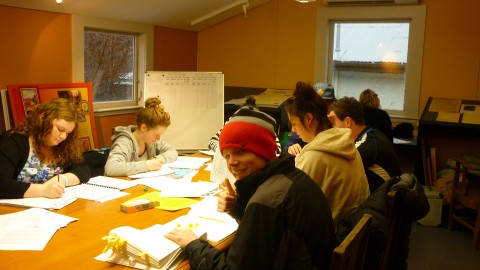 Keeping warm inside our conference room
Year 13 History students from South Otago High School visited us today.
They used our Archives and Museum to help them research living conditions, Chinese settlers, economic activity, gold mining methods, and much more!
We have such a variety of primary and secondary sources here, that the students were pretty pleased to think they could complete most of their research in just one day!
Good luck with your assignments everyone!
By: Amy Taylor @ 12:33:31 -