Latest News Blog
Friday, 11th September 2015
---
Aspen visitors venture into the old gaol
Thursday, 4th July 2013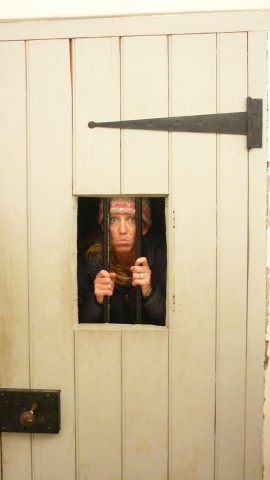 In Arrowtown we lock up our teachers!
Some Aspen students got more than they bargained for, when I locked them up in the old gaol!
Coming all the way from America, these students were part of a sister school exchange with Wakatipu High School.
I gave our visitors a taste of Arrowtown History with a short tour of the Museum, and some of the buildings in Arrowtown including the Old Gaol!
Then our visitors finished their trip to Arrowtown by getting a taste of some yummy snacks at the Provisions of Arrowtown Cafe... YUM!!
I hope our Aspen visitors enjoyed their time here in New Zealand and in Arrowtown.
By: Amy Taylor @ 14:17:06 -