Latest News Blog
Friday, 11th September 2015
---
We love hearing from all of you!
Wednesday, 10th July 2013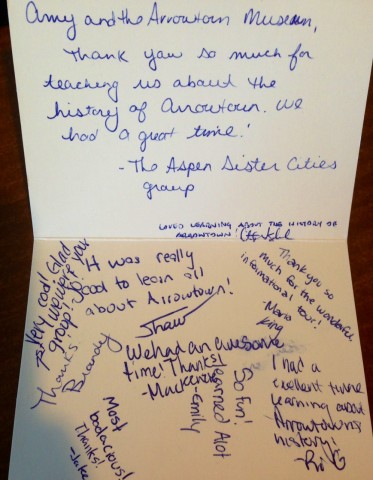 Our Aspen visitors sent us a thank you card
I was very excited to receive a thank you card from a school group who visited last week!
They really enjoyed the Historic Walk around Arrowtown, and their short Museum tour. We absolutely love hearing from all the students who visit us, so make sure you comment on our blog if you haven't yet! If you send us thank you cards, we may even take a photo and post them up - just like we have with this school.
Looking forward to hearing more from you all.
By: Amy Taylor @ 10:52:11 -