Latest News Blog
Friday, 11th September 2015
---
Dipton's day out!
Wednesday, 4th April 2012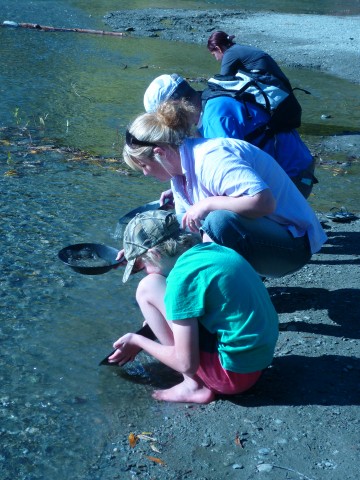 What can you see??
Yesterday saw Dipton School spend a day at the Lakes District Museum exploring life of the early miners. Students completed a series of activities over the day including a timeline of artefacts and an historic walk with Wendy before breaking (literally!) for lunch and then facing Miss Gray, panning for gold and visiting the Chinese settlement in the afternoon.
Student managed to survive Miss Gray and the dreaded cane! Before venturing out to explore the Chinese huts hearing stories of how these men lived. They also spent at least an hour panning for gold with most students coming away a little richer!
We hope you enjoyed your time here Dipton and look forward to hearing about it on this blog!
By: Hands on History @ 09:23:51 -