Latest News Blog
Friday, 11th September 2015
---
Hawea's hilarity at the lavatory!
Thursday, 22nd March 2012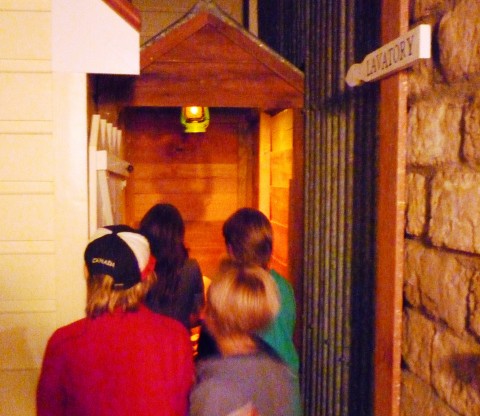 What's going on?
Hawea Flat Senior school experienced some of the 'quirky' features of the Lakes District Museum during their visit. The lavatory surprised many!!
Students rotated around three activities learning about the history of the Wakatipu area, the influence of the gold miners and the Chinese and finally panning for gold. Students proved to be very good panners and most went home with gold in their pockets - well done!
Hawea Flat we hope you enjoyed your visit to us and look forward to hearing about your visit on this blog!
By: Hands on History @ 15:27:04 -