Latest News Blog
Friday, 11th September 2015
---
Poolburn students become 'GOLD' detectives!!
Tuesday, 13th March 2012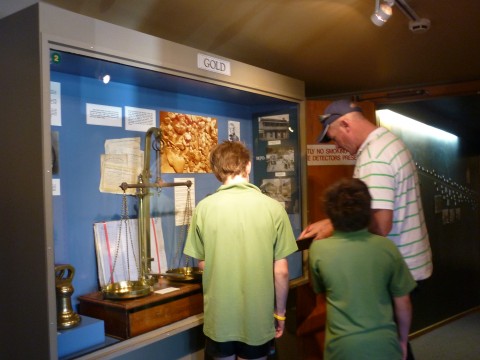 The mysteries of gold..
Yesterday, all of Poolburn school visited the Lakes District Museum to 'kick-start' their inquiry unit on GOLD! Students worked as detectives in the musuem looking for 'clues' to better understand the types of gold, methods used to extract gold and what life was like on the goldfields.
They also explored the Chinese village, Old Gaol, got 'hands on' with lots of artefacts and finally experienced some gold mining of their own! Many students (and parents) were 'struck' by gold fever!!! panning until 5pm!!
Poolburn School we hope you had a great time, please post us a blog to let us know what you thought of your visit!
By: Hands on History @ 10:16:17 -