Latest News Blog
Friday, 11th September 2015
---
Sacred Heart conquer the 1880s challenge!
Friday, 16th March 2012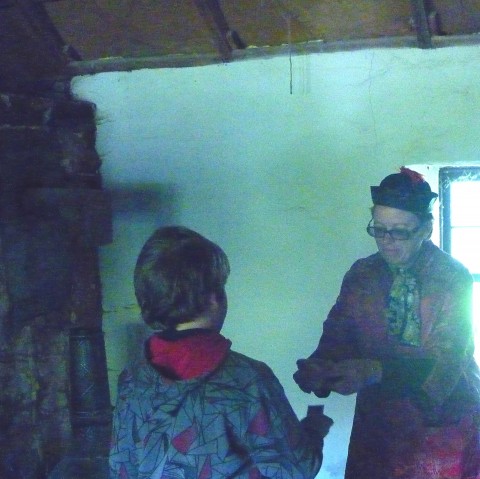 Purchasing the veges...
Yesterday saw Sacred Heart school from Invercargill step up to the challenge of life for a 1880s child. Working in a team of five, students had a series of activities to complete including hand washing with wash boards, making butter and rag mats, digging a long drop, panning for gold and then cashing it in for £ to spend at Al Lum's store in the Chinese village.
The first group back in just over 75 minutes won the challenge! But it was very close with only 10 minutes seperating the five groups! Excellent work Sacred Heart.
As well as the challenge activity students survived Miss Gray's classroom, got 'hands on with artefacts' and completed activities in the Museum.
We hope you enjoyed your trip and look forward to hearing from you!
By: Hands on History @ 11:01:00 -