Latest News Blog
Friday, 11th September 2015
---
St Joseph's experience life on the goldfields!
Friday, 8th June 2012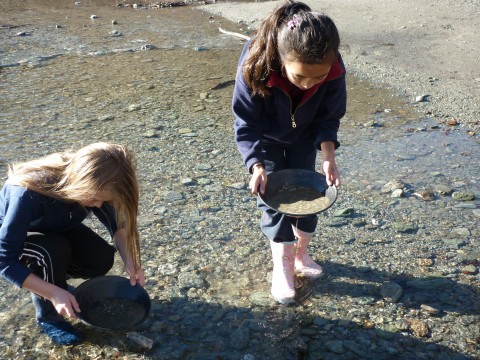 Anything there?
Today saw the Year 6 & 7s from St Joseph's tackle life on the goldfields. First stop was the museum looking at mining methods, features of gold and life in the late 1800s. Then it was shopping! as a miner of course! can you remember what magnetic liniment was? or where to check the Cobb & Coach schedule? What buildings have the same use today as they did during the goldrush???
After lunch students got 'hands on' and experienced first-hand many of the chores a miner would do during their day... Like making butter, washing and of course panning for gold!
We hope you had a good time and look forward to reading some of your comments on this blog!
By: Hands on History @ 14:18:29 -