Latest News Blog
Friday, 11th September 2015
---
James Hargest hear all about tourism
Tuesday, 7th August 2012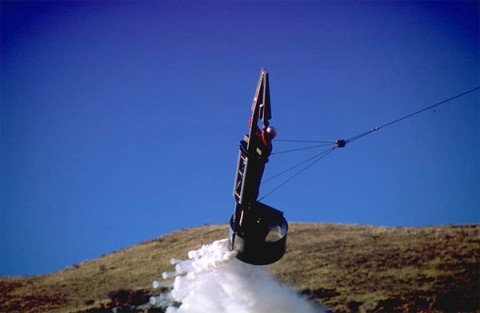 Fly by wire...too extreme?
Today saw the Year 13 Geography classes from James Hargest College in Invercargill hear all about tourism in the Queenstown area.
They tracked tourim's progression in the area using maps....from period 1 - the 'passive' nature watching tourists of the 1880s to period 2 - the adventurous 1970s to finally period 3 and the extreme tourists of the late 1990s.
We hope you garthered some useful information and wish you well for the rest of the year!
By: Hands on History @ 13:11:31 -