Latest News Blog
Friday, 11th September 2015
---
St John's Girls' go back(!) to school....
Monday, 6th August 2012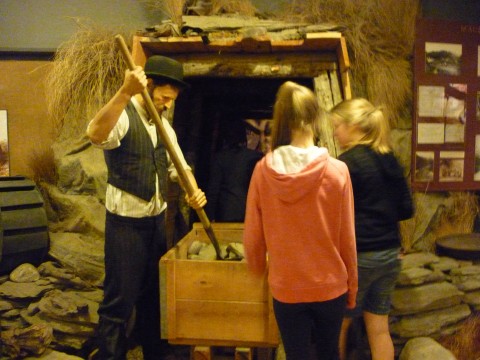 Time to explore....
They arrived as 2012 Year 8 students but soon changed.....into.....girls with bonnets from the 1880s and into Miss Grey's classroom!! Sitting through recitation, hand-writing, arithmetic and spelling the girls coped extremely well!
Then it was off to explore the museum and the array of things from the past...what was your favourite thing? could you have lived without electricity?
Lastly, the girls walked through the Chinese village and felt just how COLD it was for these miners. What were some of the common building materials the miners used? How were these huts different from your house!!?
We hope you enjoyed your visit and look forward to hearing about your visit on this blog!
By: Hands on History @ 16:37:57 -
---
Comments (4)