Latest News Blog
Friday, 11th September 2015
---
Queen's tourism & geography trip!
Tuesday, 4th September 2012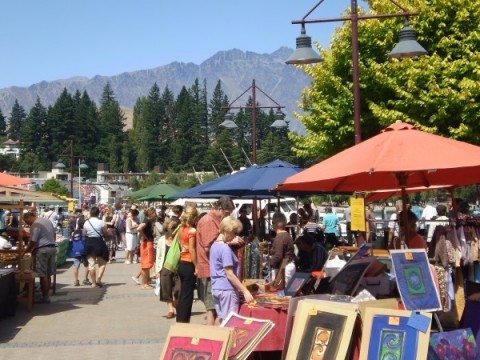 ...and some tourists!...
Last Thursday the Year 13 Geography students from Queen's High School in Dunedin listened to a presentation about tourism which covered the information that was needed for AS3.2 and the topic 'how tourism operates in Queenstown and the surrounding area.' The students took notes and completed progressive sketch maps showing the changes in the distribution of tourist attractions from the late 1800s until the present day. They also discussed the effects of tourism in the Wakatipu Basin.
A group of Year 13 Tourism sutdents also attended the trip as they were working towards their Level 2 Tourism certificate. They took notes on the changes in tourism in the area along with the issues and problems associated with living in a tourist town. This was followed by an interesting discussion on employment opportunities, the level of skills required and the cost of living in Queenstown!
By: Denise - Museum Educator @ 15:34:24 -