Latest News Blog
Friday, 11th September 2015
---
Remarkables learn all about the MINERS!
Wednesday, 5th September 2012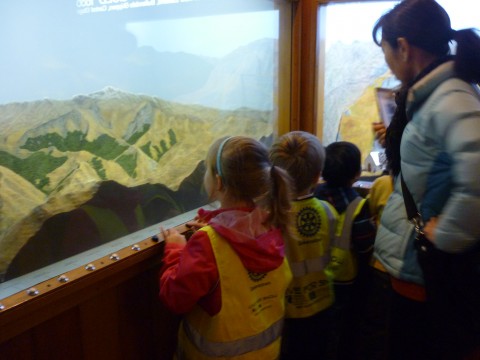 What can you see?
Today the sun shone (and the wind blew!!) and Remarkables New Entrant and Year One classes learnt all about the MINERS! At the museum to study life in during the goldrush the classes completed three different activities.
They exlpored the museum hunting for 'old things' the miners used, walked up and down Buckingham Street looking at where the miners shopped and experienced life as a 'real life miner' at the Arrow River - making butter, washing clothes and of course panning for gold!! Some struck it lucky but most didn't which was very similiar to the miners...they could often go days without any gold : (
We hope you had a good time and it would be great to hear what you thought about your visit on this blog!!
By: Hands on History @ 15:03:41 -