Latest News Blog
Friday, 11th September 2015
---
Timaru Christian School get a taste of the past...
Tuesday, 18th September 2012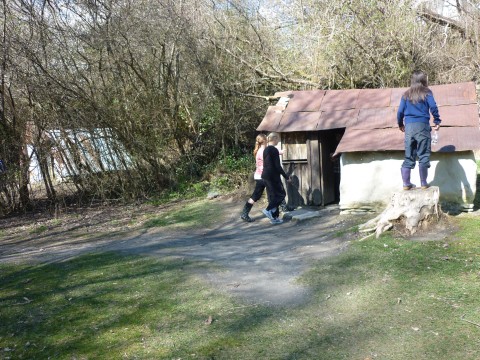 Who lived in there?
Today, saw Year 7 & 8 students from Timaru Christian School learn all about the past!! They survived Miss Grey's classroom, explored the museum and Chinese village and panned for gold in the freezing Arrow River.
The students proved to be expert panners and everyone found gold! Can you remember when the first gold was discovered in the Arrow? Why did the Chinese miners come to the goldfields? What was the name of the carriage in the Bank room of the museum? Who might have been lucky enough to ride in it? How has technology changed? Why were a lot of the buildings made from schist rock?
We hope you had a good time at the museum and look forward to hearing about it on this blog!
By: Hands on History @ 15:58:56 -
---
Comments (1)