Latest News Blog
Friday, 11th September 2015
---
Waitaki Girls gain tourism info
Monday, 3rd September 2012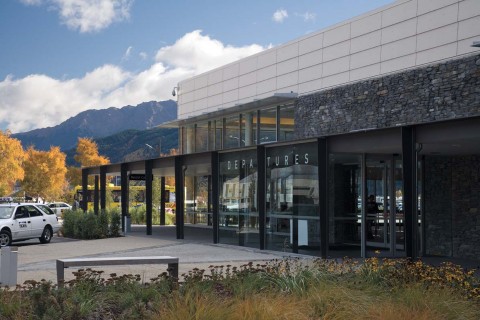 The ever expanding QT airport..
On Friday, Waitaki Girls visited the Lakes District Museum in order to hear a presentation about the changes (temporal and spatial) in Queenstown's tourism industry. The slides and talk I hope underlined the massive changes to the town and its surrounds over the last 150 years (since the discovery of gold in 1862).
The girls asked good quenstions and managed to keep their focus throughout. There was much mention of the phenominal growth of the airport - so it was appropriate that they were to vist that next. Well done girls and good luck with your finals!
By: Wendy - Museum Educator @ 09:31:41 -