Latest News Blog
Friday, 11th September 2015
---
EXHIBITION GETS ITS FIRST VIEWERS!!
Tuesday, 23rd October 2012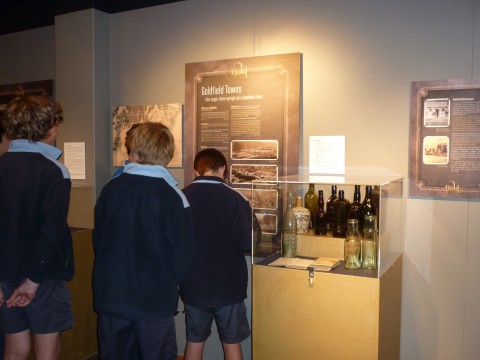 ..annd this panel tells us...
Today, saw the first of several school groups make the trip out the museum to view our major exhibition of 2012 - GOLD Is Where You Find It. Year 7 & 8 students from Queenstown Primary School spent time (armed with clipboards and pencils) reading and looking at all the interesting artefects from the Central Otago goldfields.
We hope you enjoyed it and go away with some new facts and information about how the miners lived and settled in our local area.
By: Hands on History @ 14:56:33 -