Latest News Blog
Friday, 11th September 2015
---
Real GOLD treasure for the school holiday programme!!
Wednesday, 3rd October 2012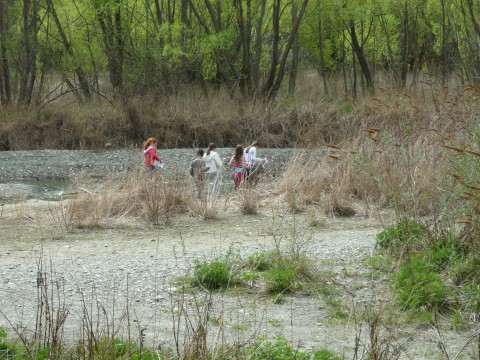 Today was the 2nd day of the school holiday 'GOLD' programme at the Museum and it was excellent to see some faces back from yesterday as well as some new ones!!
Today was all about TREASURE!! the morning started with the design and preparation of clues and questions to be hidden for the afternoon session. There were some tough hiding places and questions!
The afternoon saw the hunt begin!! There were clues to find in the museum, outside the museum and at the old Gaol. Then it was off to the river to try and find the hidden treasure!! Everyone was very lucky when the chest was found and everyone got a small piece of REAL gold!!! Well done!
We hope you had fun and will come back tomorrow : )
By: Hands on History @ 15:49:45 -