Latest News Blog
Friday, 11th September 2015
---
St Brigid's surive a lock-up, Miss Grey and panning!
Tuesday, 16th October 2012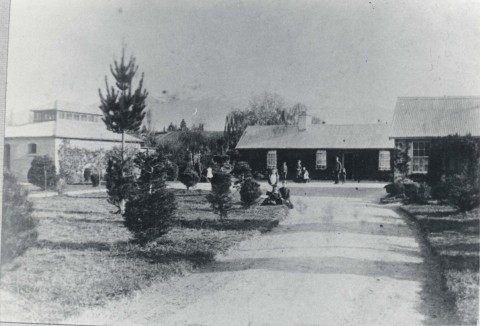 Do you recognise any of these buildings?
Today saw St Brigid's from Dunedin spent a day at the museum learning all about life in the past.
They survived Miss Grey's classroom, hunted for information in the museum, made and sampled butter using two different methods, were locked up in a gaol cell, played quiots, visiting Saint Mary Mckillop's cottage, saw the Chinese miners huts and finally panned for gold in the Arrow River.
Can you remember the name of the type of gold some of you were lucky enough to find? What did you use to write with in Miss Grey's classroom? How many cells were there in the old gaol?
We hope you enjoyed you visit to us and it would be great to hear from you on this blog!
By: Hands on History @ 16:28:07 -