Latest News Blog
Friday, 11th September 2015
---
St Mary's (Gore) become expert panners!
Wednesday, 24th October 2012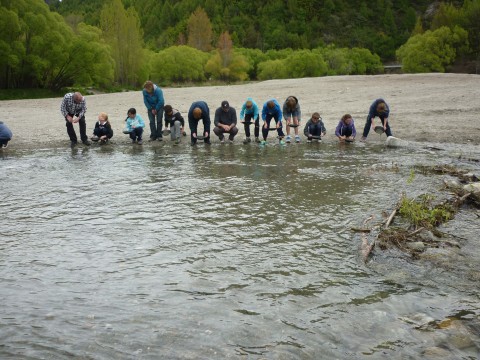 Hard at work!
This morning St Mary's Gore visited the museum. They survived Miss Grey's classroom, explored the museum (quickly!), followed in St Mary MacKillop's footsteps and then panned for gold in the Arrow River.
We hope you had a good time and learnt lots - could you survive an 1880s class? would you like a teacher like Miss Grey? What was the name of the school in Arrowtown that Mary MacKillop helped establish?
Send us a message on this blog!
By: Hands on History @ 16:40:07 -