Latest News Blog
Friday, 11th September 2015
---
The Terrace travel back in time!!
Thursday, 25th October 2012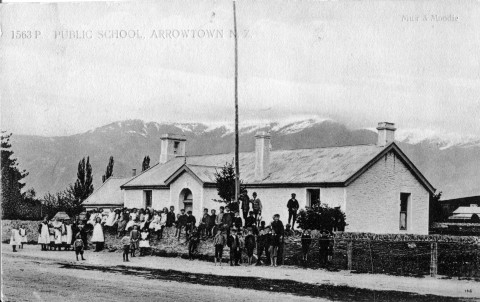 Does this look familiar?
Today over 80 Year 3 & 4 students from The Terrace School in Alexandra stepped back into the past at the museum! Rotating around four different activities they experienced Miss Grey's classroom; panned for gold in the Arrow River; saw Saint Mary MacKillop's cottage and the old Gaol and viewed our GOLD 150 exhibition.
What did you learn? Would you like to be in Miss Grey's classroom everyday? Was panning hard? Could you survive in Gaol? What new things did you see in the exhibition or the museum??
We hope you had a good time with us and the rest of your camp went well! Tell us all about it on this BLOG!
By: Hands on History @ 16:39:08 -