Latest News Blog
Friday, 11th September 2015
---
Waitaki Valley walk in 1880s children's footsteps!
Friday, 19th October 2012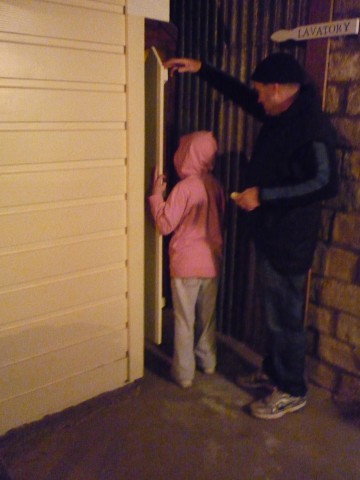 Who's on the lavatory?
Today saw 21 students from Waitaki Valley School visit the museum. They survived Miss Grey and being locked up in an Old Gaol, then explored the museum and the Chinese village before finally panning for gold in the Arrow River. Most were lucky but remember if you didn't find gold don't worry...there is plenty more out there...SOMEWHERE!
We hope you had a safe trip hope and look forward to hearing about your visit on this blog!
By: Hands on History @ 15:55:13 -