Latest News Blog
Friday, 11th September 2015
---
Arrowtown Year 5 & 6s get 'gold fever!!'
Wednesday, 21st November 2012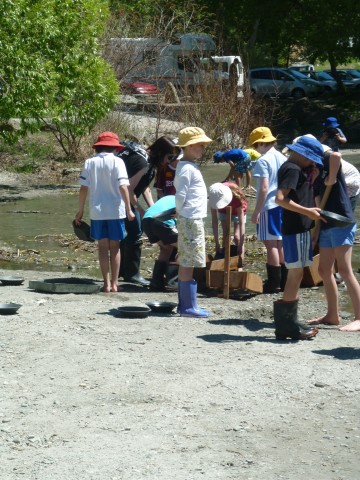 Putting the cradle together!
This afternoon underneath the wonderful sun the Year 5 & 6 students from Arrowtown Primary walked down to the river to try their luck at panning & cradling! And how good were they...pretty good!
One group was the first of the year to find gold with the cradle and others struck it rich with their pans! Some were fooled by 'fools gold'. Others worked the sluice in the river. We hope you had a good time... tell us about it on this blog!
By: Hands on History @ 16:39:22 -
---
Comments (6)