Latest News Blog
Friday, 11th September 2015
---
Arrowtown's GOLD fun @ the Arrow!
Monday, 12th November 2012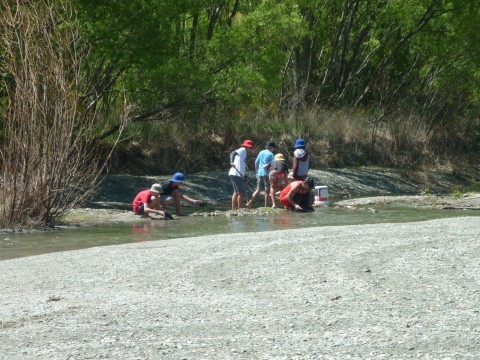 Sluice box action!
Today our most local school, Arrowtown came and learnt all about gold mining!!! The four Year 7 & 8 classes spent a one hour session each perfecting three different mining methods in the Arrow River - panning, cradling and sluicing! They also hand washed a dirty apron using a washboard!
Some were already mining experts - thanks to the boys with their sluice!! And quite a few others found gold!! Well done.
We hope you had a good time & look forward to your comments on this blog.
By: Hands on History @ 16:55:00 -
---
Comments (1)