Latest News Blog
Friday, 11th September 2015
---
Columba capture the past!
Wednesday, 7th November 2012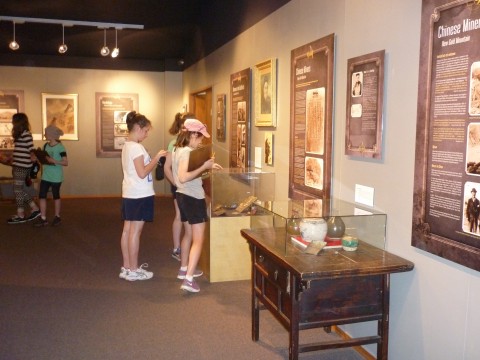 Gold everywhere!
Today, saw the Year 7 students from Columba College in Dunedin visit the museum as part of their Queenstown Camp. They participated in a several activities including exploring the Chinese village; touring the museum and GOLD 150 exhibition and an historic walk past the miners cottages to the Old Gaol and Saint Mary MacKillop's cottage. Many girls also mastered the 'cup & ball' and 'quoits' games!!
Their last activity was panning for gold in the Arrow River. Some were very lucky and found their very own 'speck' of gold unfortunately others were not so lucky and did not find any gold ....never mind there is always next time.
We hope you enjoyed your camp and look forward to hearing about it on this blog!!
By: Hands on History @ 16:14:23 -
---
Comments (7)