Latest News Blog
Friday, 11th September 2015
---
Grantlea Downs survive school!!
Friday, 16th November 2012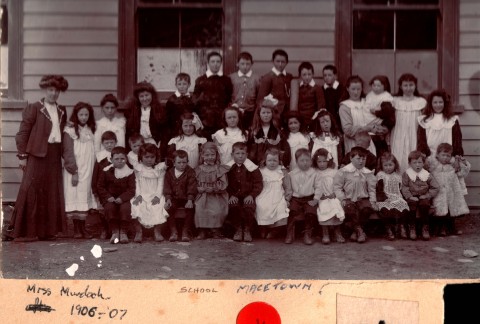 Look slightly familiar now?!!!??...
Yesterday saw 34 students from Grantlea Downs School in Timaru spend a morning at the museum. Here to experience 'life in the past' they certainly did that!! With Miss Grey to contend with and then a 'lock-up' in the old gaol!
Would you like your school to be like Miss Grey's classroom? What was the worst bit? And the best? What would life be like in a gaol cell in the 1880s? Who was Mary MacKillop?
We hope you had a good time with us and look forward to hearing about it on this blog!!
By: Hands on History @ 08:32:34 -