Latest News Blog
Friday, 11th September 2015
---
Junior students from Arrowtown discover the history to their TOWN!
Friday, 16th November 2012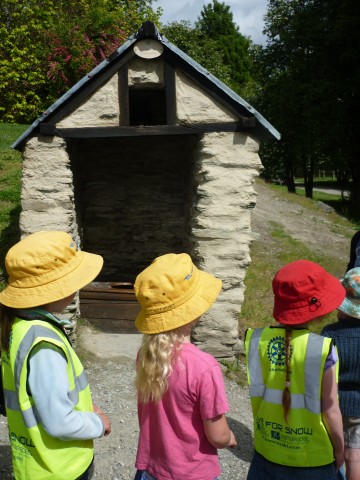 Who used this toilet?
Today saw the first of the Junior School visits by Arrowtown Primary School. Here to imagine what life was like for the miners of the 1860s they explored the Chinese village, did some 'shopping' down Buckingham Street & panned for gold in the Arrow River.
What was your favourite thing? What NEW facts did you learn? Would you like to live in a Chinese hut? Do you think gold panning is hard??
We hope you had a good time and look forward to seeing more of you again soon!
p.s. write us a comment about your visit on this BLOG!
By: Hands on History @ 13:57:44 -