Latest News Blog
Friday, 11th September 2015
---
Oamaru Intermediate experience history...
Friday, 23rd November 2012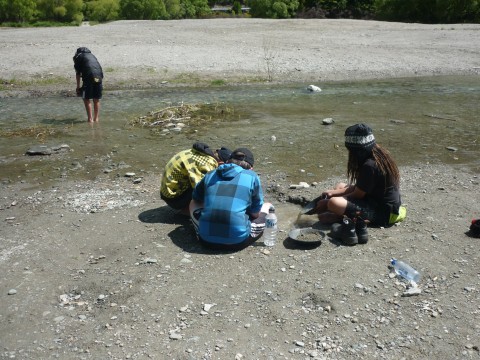 Panning patience
This morning 27 students from Oamaru Intermediate spent time at the Museum's education programme. They took an historic walk around some of Arrowtown's first streets and were locked up in the 'old gaol'. After a short break they experienced 'life as a miner', washing clothes in the river, making butter and panning for gold!
Many were successful and went home with a small piece of alluvial gold! We hope you enjoyed your visit and look forward to hearng comments about it on this blog.
By: Hands on History @ 13:38:32 -
---
Comments (1)