Latest News Blog
Friday, 11th September 2015
---
Palmerston pause to reflect on the past!
Tuesday, 6th November 2012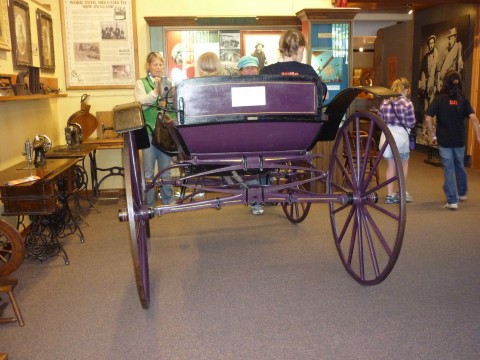 Riding in style!
Today, saw the Year 6 class from Palmerston School visit the museum. Here to learn all about the past they participated in several activities including Miss Grey's classroom, exlporing the Chinese village, touring the musem and GOLD 150 exhibition, the Old Gaol and then finally panning for gold in the Arrow River.
What did you learn? Can you remember when gold was first discovered in Arrowtown? and who discovered it? What were the different rooms in Ah Lum's store used for? Why is the fire in the Chinese huts near the door?
We hope you enjoyed your visit and look forward to hearing about it on this blog!
By: Hands on History @ 16:36:56 -
---
Comments (1)