Latest News Blog
Friday, 11th September 2015
---
John McGlashen try out a new venue
Thursday, 1st August 2013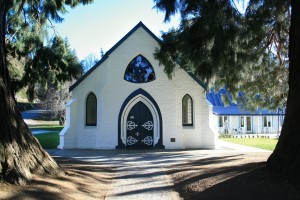 St John's Presbyterian Church
Year 13 geography students from John McGlashen experienced our Geography Tourism Presentation in a new setting.
With our larger school bookings we have started using the modern facilities at the community hall at St John's Presbyterian Church, and the Johnnies boys were the first to trial it! Denise our educator ran the presentation, and the boys used their smart phones to capture essential parts of the presentation. The presentation covered temporal and spatial changes in the Queenstown area for tourism, and students were really able to comprehend the effects of tourism in Queenstown thanks to having a school trip to the area.
Good luck for the studies boys! Comment below if you enjoyed the new venue for the presentation.
By: Amy Taylor @ 11:37:10 -