Latest News Blog
Friday, 11th September 2015
---
St Kevin's Make a Sunday Appearance
Monday, 5th August 2013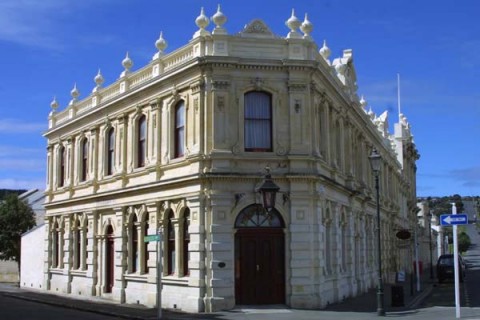 Historic Hotel of Oamaru
St Kevin's came for a visit on Sunday afternoon to hear our Geography presentation.
We used our own Museum facilities for this smaller group, and had everyone seated in our conference room.
These students visited the local Remarkable Sweet Shop for a sugar hit after the long drive from Oamaru, before settling in for a presentation about the changes of tourism in the area.
Oamaru is another great place to visit like Arrowtown. A lot of the buildings are very old just like ours, and were built using local limestone. The hotel in Oamaru is a great example of this.
I hope all of you found the presentation useful - comment below to let us know if you enjoyed your visit.
By: Amy Taylor @ 11:13:06 -