Latest News Blog
Friday, 11th September 2015
---
Arrowtown Spring Flower Show
Monday, 23rd September 2013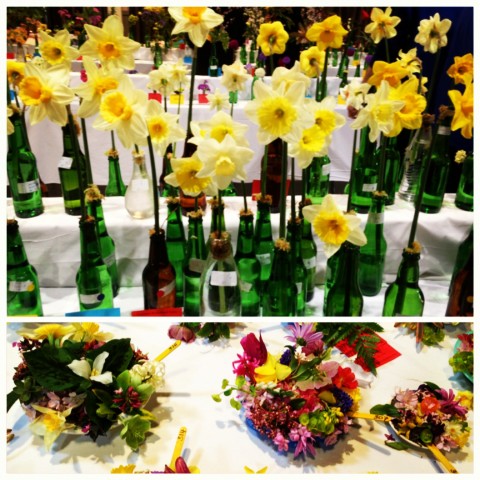 Sand saucer and daffodil entries in the Arrowtown Spring Flower Show
The Arrowtown Spring Flower Show was held last Friday, and the local town hall was filled with beautiful flowers. It was exciting to see the Junior students sand saucer and sand cup entries from Arrowtown School, as they had used a nature walk through the Museum to observe the comings of Spring and for inspiration for their flower show entries. Daffodils are a wonderful sign of spring, as they only come out and bloom during September and October. Near Milton is a very large field of daffodils which are in full bloom. Their yellow faces make a friendly sight!
Do you know of any other flowers that bloom in Spring?
Apart from blooming flowers, what are some other signs of Spring?
Comment below!
By: Amy Taylor @ 14:23:05 -