Latest News Blog
Friday, 11th September 2015
---
Central Southland College Collect Knowledge
Thursday, 12th September 2013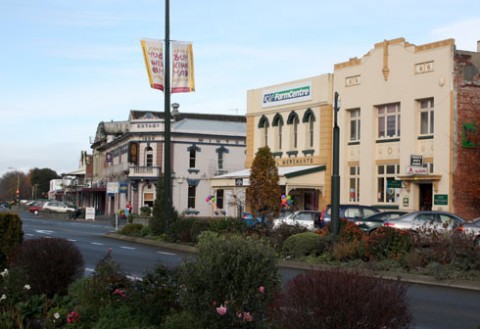 Central Southland College is in Winton
Denise, one of our educators, took the reigns with Central Southland College yesterday as I was busy exploring nature and the signs of spring with the Arrowtown kids. Central Southland College has been visiting for quite a few years now, just to experience our great Geography/tourism presentation.
These year 13 students got to be the first to experience our updated worksheets for students, which is more streamlined and has a more modern layout.
After the presentation, students used large information placards and posters displayed in our conference room on the history of tourism to gain even more knowledge!
Comment below about the aspects of the presentation you enjoyed, and what you think of our new worksheets!
By: Amy Taylor @ 10:01:23 -