Latest News Blog
Friday, 11th September 2015
---
Last Day of Term Three With Wanganui
Friday, 27th September 2013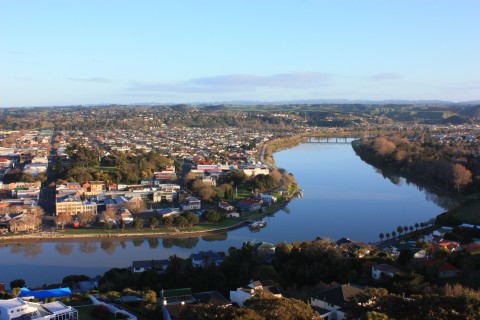 Wanganui River and a view of some of the township
Year 12 students all the way from the North Island spent the last day of term 3 with us at the Museum! We used the local community Church hall because there was a large group of students (27), where students heard a presentation about Geography and the human impact on the region! We had A3 posters on the desks which had information about tourist attractions in Queenstown, and we also watched a short advertising clip from the 60's which was marketing Queenstown overseas. It was an information overload for these students but luckily they had a fun activity of gold panning to finish the trip! Many thanks to the teachers who helped run the Gold panning session!
What was your favourite part of the trip from the South Island?
Did you find any gold?
What do think has been the most dramatic impact humans have had on the landscape in Queenstown?
Comment below!
By: Amy Taylor @ 13:29:26 -