Latest News Blog
Friday, 11th September 2015
---
Winton gives learning a Whirl
Friday, 6th September 2013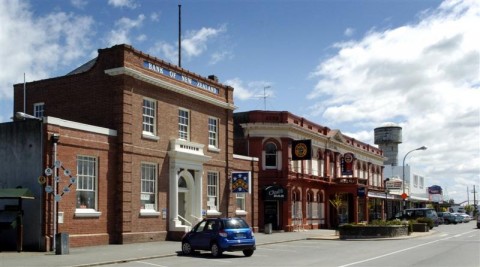 Great North Rd in Winton
Year 6 kids from Winton School experienced the wrath of Miss Gray yesterday! Decked out in full costume, it was a frightening experience of an 1800's schoolroom!!
Luckily, Miss Gray did let them out of the classroom to do some of the other activities we have on offer through the Museum. These activities were a historic walk, a tour of the Chinese village, a museum visit, and of course gold panning.
Winton has some of its own very old buildings, just like Arrowtown. You could all do a historic walk of your own town and comment below about some of Wintons history and historic buildings!
It was great having you visit Winton kids!
By: Amy Taylor @ 09:54:52 -