Latest News Blog
Friday, 11th September 2015
---
Palmerston Primary are Perfect Students!
Tuesday, 15th October 2013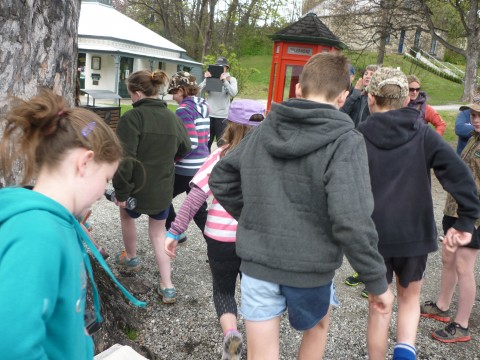 Skipping around Mary Cotters tree for good luck
We had a full day primary programme with the year 6 kids from Palmerston!
It was such a fun day and it was jam packed with so many activities including:
Having a frightening lesson with Miss Gray
A museum visit and handling artefacts
A historic walk of Arrowtown which included being locked up in the Old Gaol
A tour of the Chinese settlement
And some gold panning! Some of the kids even found gold!!!
We finished off the day, just before the hail set in - phew!
What was your favourite part of the day?
Did you find gold?
Who can remember the different materials the Chinese Settlers used to build their huts?
Do you think life would have been easy during the late 1800's or hard? Why?
Comment below with your answers!
By: Amy Taylor @ 16:14:09 -
---
Comments (2)