Latest News Blog
Friday, 11th September 2015
---
St Brigids Go Back In Time!
Friday, 25th October 2013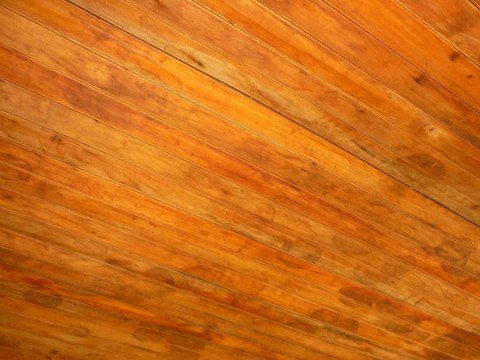 Rugby ball marks on the roof of Saint Mary MacKillop's Schoolroom
St Brigids year 6 students visited us on Thursday the 24th of October. It was a really special day as we had a descendant from Mary Cotter in the group. Mary Cotter is very special to Arrowtown as she has a tree named after her after an avenue of them were planted in 1868. To this day if you skip around Mary Cotter's tree 3 times you get good luck! So when we went on our historic walk, I made sure we all stopped at Mary Cotter's tree so everyone could skip around it for good luck!
We also spent the day with an 1800's school room experience with a grumpy teacher called Miss Gray. Miss gray was really strict and liked to cane naughty children, her lesson showed us how different school used to be 150 years ago! The year students also had fun with a museum visit and handling artifacts like a Moa bone, a pounamu mere, a poha, old farming tools, and an old set of scales used to weigh gold. Everyone found it funny when they saw the old man in the long drop downstairs in the Streetscape. The Chinese settlement tour was sad, as we learned about how the European settlers weren't welcoming to the Chinese gold miners. We finished the day with gold panning, and the good luck from Mary Cotter's tree kicked in as a few of the students found gold!
How did the rugby ball marks get up on the ceiling of Saint Mary Mackillops schoolroom?
What naughty things would you need to do to end up being caned at school in the 1800's?
What do you use a pounamu mere for?
What materials did the Chinese settlers use to build their huts?
Do you think gold panning is easy or hard?
Answer my questions and comment below!
By: Amy Taylor @ 11:43:52 -