Latest News Blog
Friday, 11th September 2015
---
St Mary's Students from Gore come for a Visit!
Thursday, 31st October 2013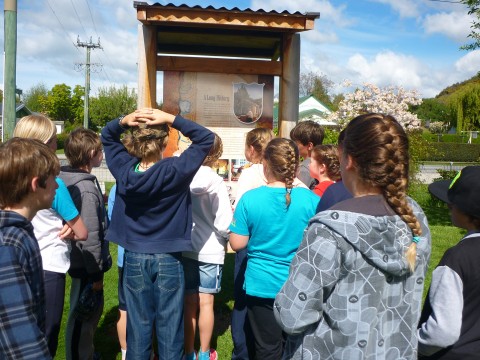 Visiting Saint Mary MacKillops Cottage
33 Year 6 students from St Mary's in Gore, came to visit the Lakes District Museum & Gallery in Arrowtown!
It was a busy day for these kids with our two educators Denise and Angela working with them. These students got to experience:
A scary 1880's lesson with Miss Gray
A museum visit which included handling artefacts
A historic walk of Arrowtown where students got to visit and Old Gaol, Saint Mary Mackillops cottage, and some really old miners cottages!
And some gold panning!!
What was your favourite part of your visit?
Do you think learning would've been easy or hard during the 1800's? Why?
Did you find gold?
Answer my questions and comment below!
By: Amy Taylor @ 12:45:41 -