Latest News Blog
Friday, 11th September 2015
---
Grantlea Downs Come Down to Arrowtown
Thursday, 7th November 2013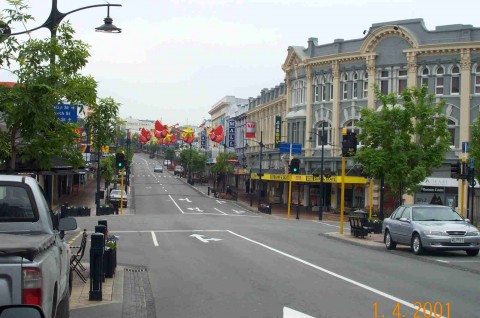 Timaru
Grantlea Downs school kids had a great time at the Museum this morning!!
This group of about 40 students got split into 2 smaller groups with Denise and I running different programmes. I was in charge of running the Miss Gray 1800's schoolroom. Student were frightened into memorizing a poem and at the end of the lesson one poor student got picked on for a caning! Lots was learned during this session, as students discovered how difficult learning was 150 years ago.
Denise gave the students a tour of historic Arrowtown. On the tour everyone got to see old miners cottages, the Old Gaol, St Patricks Church, and Mary Cotters tree! In the old Gaol, Denise locked up the students and told them a bit of Arrowtown history.
Look at the photos at the top of the blog post - How is your town different from Arrowtown?
What did students get caned for during the 1800's?
Was learning harder back then? Why?
Why were the miners cottages so small?
What did you think of the Old Gaol?
Answer my questions and comment below about your trip to Arrowtown!
By: Amy Taylor @ 16:00:47 -