Latest News Blog
Friday, 11th September 2015
---
Sign of the Times
Friday, 1st November 2013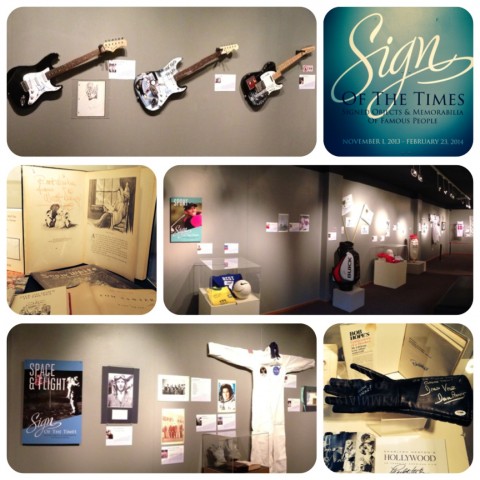 An amazing array of photgraphs and memorabilia!
This Friday has been very busy with the installation of our new exhibition "Sign of the Times" which features autographed memorabilia from numerous celebrities, actors, sports people, authors, politicians, singers, models, inventors, and pioneers in flights and space travel!
Some these big names include:
Tigers Woods
Mark Twain
Tolstoy
J K Rowling
Sir Donald Bradman
The All Blacks
Buzz Aldrin
Gene Cernan
Beyonce
Taylor Swift
Peter Dinklage
Michael Jackson
Sir Paul McCartney
George Clooney
Exhibition entry is just a gold coin entry - so come check it out this summer!
Read this article about the exhibition which featured in the Queenstown Times!
http://www.odt.co.nz/news/queenstown-lakes/279683/every-item-touched-famous
By: Amy Taylor @ 16:45:03 -