Latest News Blog
Friday, 11th September 2015
---
Merry Christmas!
Tuesday, 10th December 2013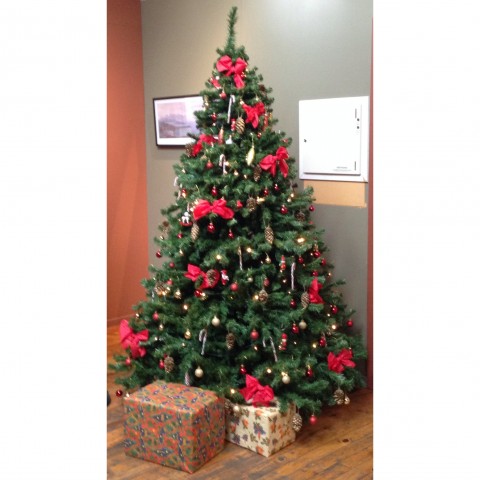 Our Victorian Style Christmas Tree
Who is looking forward to Christmas?!
Here is a fun Christmas Craft activity to do at home to celebrate Christmas...
CHRISTMAS HANDPRINT WREATH
You will need:
glue,
scissors,
red and green paint or construction paper (or any other colours you may like)

Instructions:
Trace your hand onto paper and cut out the prints. (try do it on two different coloured bit of paper like red and green)

Make eight handprints (4 of each colour).

Cut out the prints and glue to form a wreath.

You can decorate the wreath further with pictures (like snowflakes, reindeer or Santa Claus). These can be:

stickers!

hand drawn artwork

pictures from colouring books, magazines or fliers
How did your handprint Christmas wreath turn out?
Do you think this is a fun Christmas activity?
Answer my questions and comment below!
Merry Christmas everyone!
By: Amy Taylor @ 16:46:55 -