Latest News Blog
Friday, 11th September 2015
---
Happy New Year!!
Monday, 6th January 2014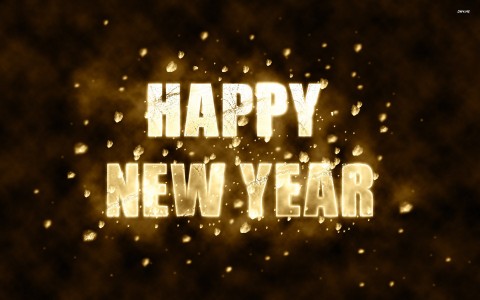 Happy New Year!
Happy New Year everybody! It is great to be back! I am looking forward to all the exciting things we have planned for 2014... I have listed them down below so you can know what we have in store for you!
A Museum Fun Day on the 31st January to celebrate Chinese New Year! At $30 per child, the day will be jam packed with educational and celebratory activities to welcome in the year of the horse.
Celebrating Chinese new year will also be offered as an educational programme for schools. This session will include a tour of the Chinese Settlement, gold panning, and creating art inspired by Chinese New Year welcoming in the Year of the Horse! This will be available as morning (9am – 12pm) or afternoon (12pm -3pm) sessions which will take 3 hours. $3.00 per student (parents and caregivers free of charge).
In our Gallery we will have artwork displayed by Dunedin artist Jenny Longstaff from the 28th February - early April 2014. Book a visit to this exhibition to inspire your students for their next art unit.
Discover the Art of Camouflage! A Mixed Schools Art workshop for your year 5 & 6 students – Friday 4th April. Students will create their own camouflage inspired masterpiece through exploring different art mediums, whilst focusing on contemporary artists.This is an opportunity to enrich the skills of students who show talent. This session will be run on Friday 4th April from 9.30am until 1pm. $3.50 per student (parents and caregivers free of charge).
Shadows of Shoah will be on display in our gallery from the 8th August - 13th October. This is an artistic educational project, communicating the gravity and significance of the Holocaust in a unique way. Using photography and original music, and selected episodes from survivors' experiences. Book a visit to this exhibition NOW so your students do not miss out on this valuable learning experience!
The Lakes District Museum & Gallery will also be hosting an exhibit on WWI (11th November - 25th April) to demonstrate the effects of WWI on the Wakatipu region using primary resources such as photographs, diaries, telegrams, oral histories, and newspapers. Bookings to visit this exhibition can be made NOW by contacting our Education Officer.
These are just some of the exciting things we have already planned for 2014, but there is plenty more where that came from! So make sure you keep checking this blog so that you and your students do not miss out.
By: Amy Taylor @ 15:54:38 -