Latest News Blog
Friday, 11th September 2015
---
A GIANT POTATO!
Friday, 28th February 2014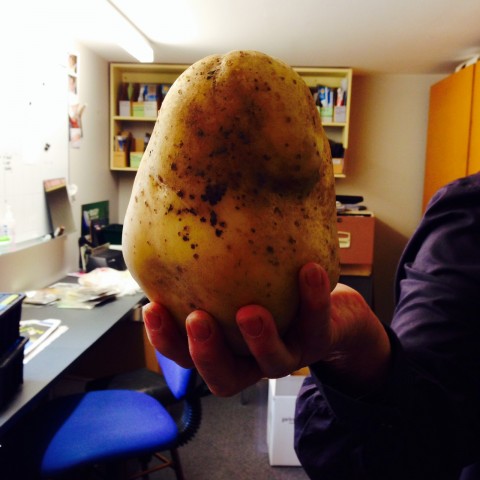 the potato weighed 2kg
Our Archivist Anne grew this massive potato in her garden!
It weighs 2kgs, so we think it will be able to make a lot of french fries... yum!
What are some other GIANT things you have seen?
Comment below!
By: Amy Taylor @ 16:42:01 -