Latest News Blog
Friday, 11th September 2015
---
Maori Culture Cruise!
Wednesday, 12th February 2014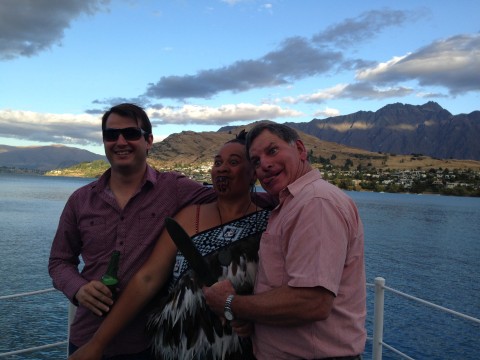 Last night staff at the Lakes District Museum & Gallery were invited on a Maori Culture Boat Cruise around Lake Wakatipu.
Whilst we were on board we visited a typical polynesian style canoe, and learnt about Maori New Zealand history, as well as why Maori visited and lived in the Wakatipu region. We learned a lot and it was a fantastic experience. During the trip we also received performances of a local haka, waita, and viewed a Moa bone and other artefacts to do with Maori history.
Teachers - if you're looking for something extra for your kids to do whilst on camp, I highly recommend the Maori Culture Cruise as it provides a fantastic platform for learning about Maori culture and legends for around New Zealand as well as focusing on the Wakatipu region!
To learn more or to make a booking, visit their website HERE!
By: Amy Taylor @ 09:23:59 -